Roadmap
---
Kickoff​
Azure Static Web Apps is a cloud-based service that automatically builds and deploys full-stack web apps to Azure directly from your code repository. The service works with popular code sources like GitHub, GitLab and BitBucket by default. In this #30Days series, we'll explore core concepts, look at usage examples (with diverse frameworks), dive into developer tools, and conclude with a discussion on best practices.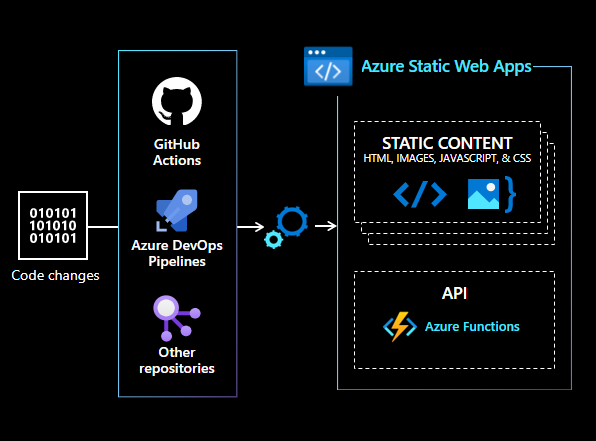 ---
Core Concepts​
Welcome to the first week of your learning journey. Let's talk about some fundamental concepts for developing and deploying Static Web Apps. At the end of this week you should have built and deployed a basic SWA.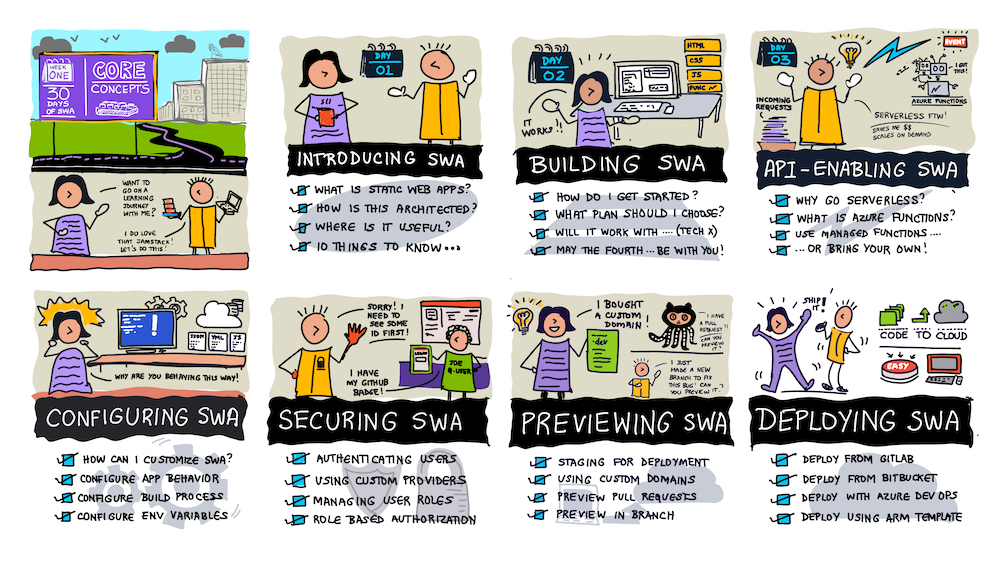 ---
Usage Examples​
Welcome to Week 2. So you know what SWA is but what web frameworks and libraries can you use it with? And what kinds of applications can you spin up quickly using this approach? Let's look at some examples.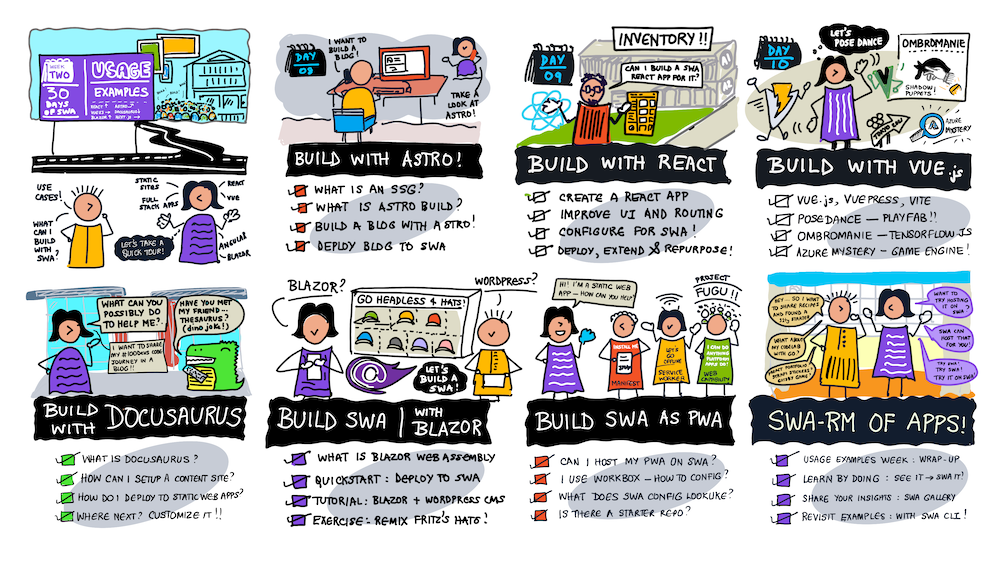 ---
Developer Tools​
Welcome to Week 3 - let's talk about the developer experience in building and deploying modern web apps. We'll introduce you to a few tools that can simplify your develop-debug-deploy-test workflows. While some are SWA-specific, others are useful for modern web app dev in general.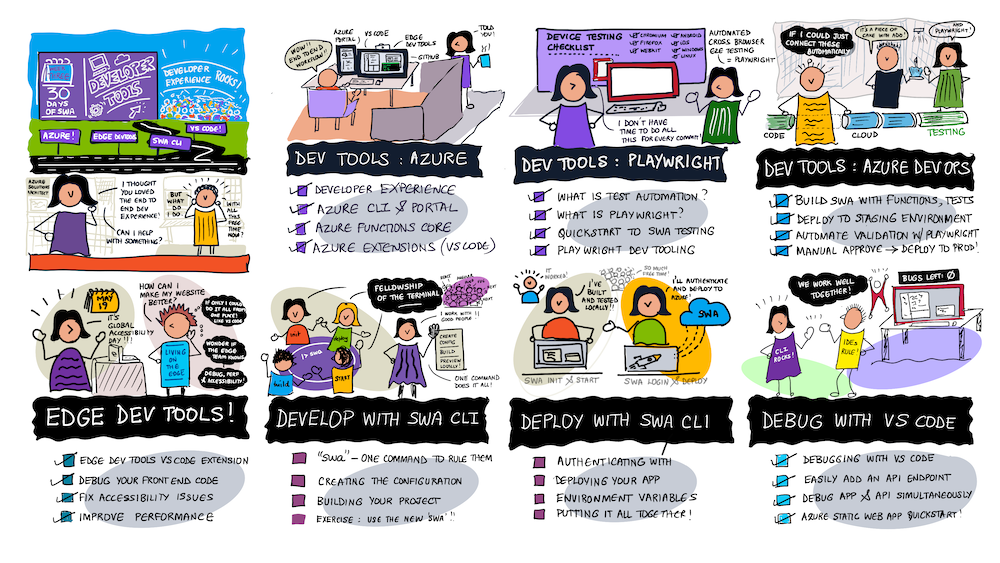 ---
Best Practices​
We made it to the final week!! We've learned core concepts, seen examples of SWA in action, and explored tools to improve the developer experience. Now let's explore how SWA works with other Azure or third party services, and end with some tips and tricks to make your SWA development journey fun and functional!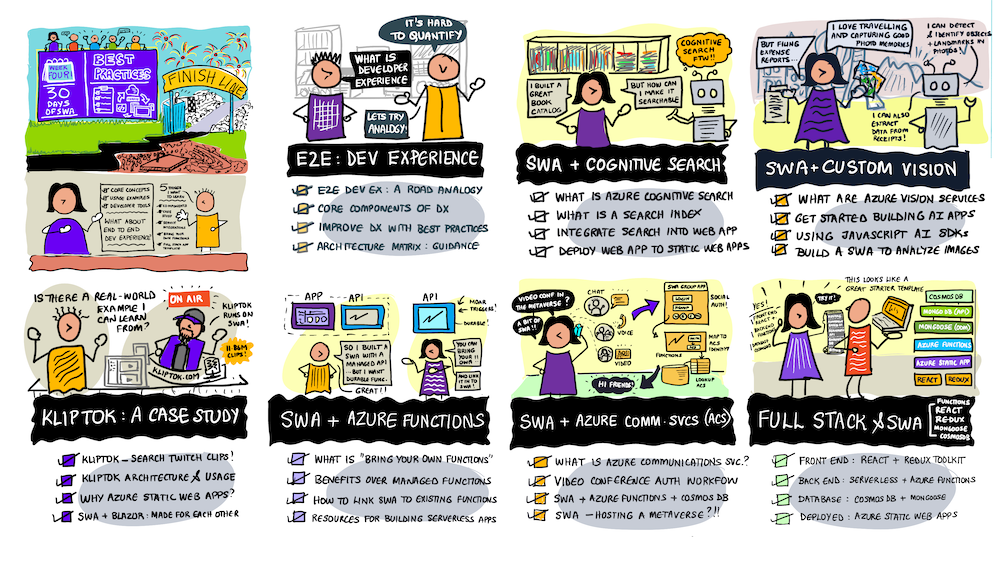 ---
Meet the Team​
Articles are written by a multi-disciplinary team of contributors across Microsoft - including members of the Static Web Apps product and engineering teams, and Microsoft Developer Relations.