Data Governance Academy
Welcome to the Data Governance Academy.
The Data Governance Academy is a series of presentations and hands-on material for topics related to data governance, Microsoft Purview, security, and data estate management.
Sessions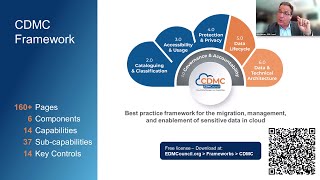 We frequently talk about data management and data governance from a software and technical perspective, but what about the people and the processes that implement data management? How do you know if your data management is sufficient? Where do you start if don't have any data management framework or governance? These are questions the EDM Council, and specifically their CDMC framework, strive to answer. In this showcase, Mike Meriton, EDM Council cofounder, discusses the history of the EDM Council and the CDMC framework. more »
---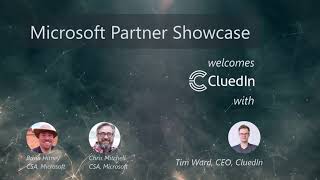 In this Partner Showcase, Microsoft Cloud Solution Architects Chris Mitchell and Brian Hitney discuss Master Data Management (MDM) and data governance with CluedIn CEO Tim Ward, who lends his insight on the industry and gives a demo of how CluedIn solves a common master data management problem. more »
---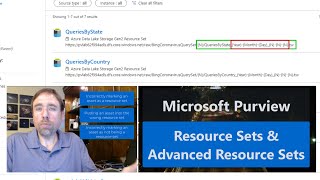 Microsoft Purview represents partitioned data in a data lake using Resource Sets. In this video, we'll look at what resource sets are, how they work, and when you might need to use advanced resource sets for additional control over the resource set scanning process. See links below for references. more »
---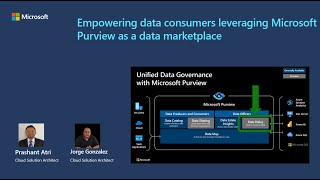 In this session, we will explore how you can simplify data consumers journey using Microsoft Purview self-service data discovery and data access management capabilities. more »
---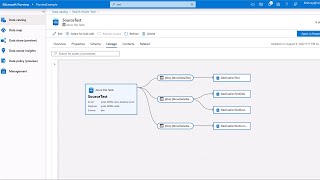 Extracting lineage -- the ability to weave together the lifecycle of data as it moves through the enterprise -- is challenging due to the complexities of many different systems. Microsoft Purview is able to extract lineage from an Azure SQL Database by examining the execution of stored procedures. This video looks at how it works, and how to set it up. Additional code snippets are here for the demos used in this session. more »
---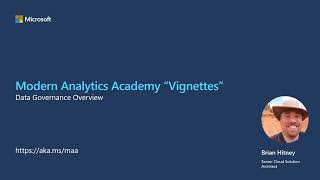 In this high level session, we'll explore what data governance is, why we need it, and the people, processes, and technology needed to implement a data governance strategy. This presentation is primarily for those new to data governance, looking for guidance on best practices, or planning a strategy for evolving their current data governance strategy. more »
---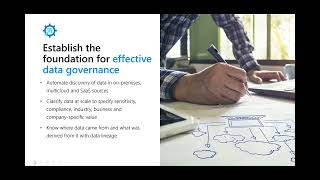 Data Governance is defined as the people, processes, and technology needed to securely and properly handle data across an organization. Microsoft Purview has been designed to help curate, identify, and manage that data, whether it be on-premises, in Azure, or in another cloud. In the main session, we'll explore Microsoft Purview's main features, with a number of demos and examples for you to explore on your own. more »
---
Feedback
Have a content session recommendation or general feedback? Here's how to give it:
Contributions
We welcome contributors to this project. Please use the GitHub links near the upper right and consider submitting pull requests or filing issues as needed. Curious how to contribute? See our Contribution Cheat Sheet.